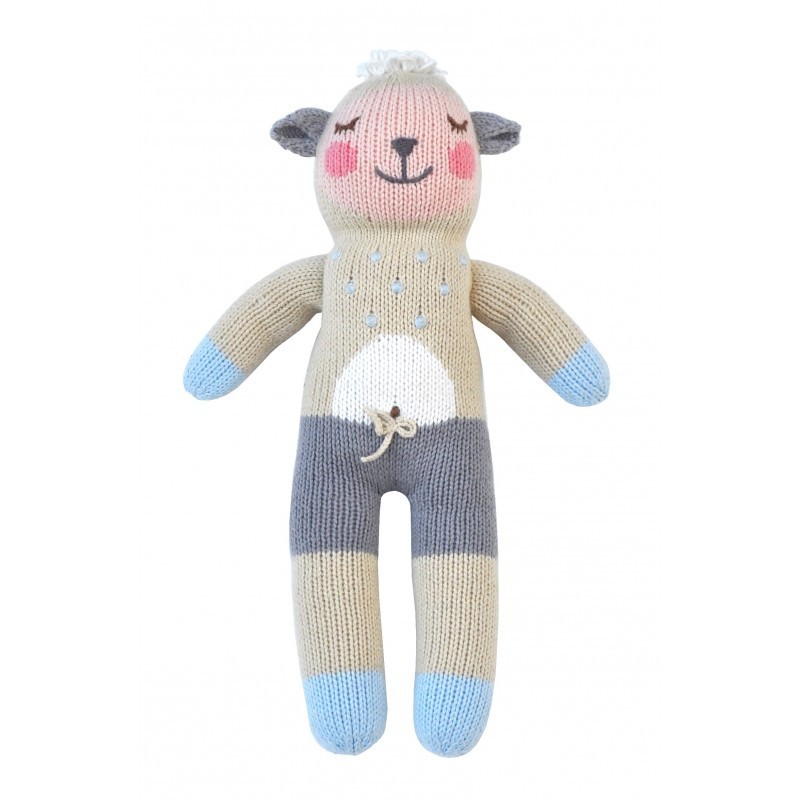  
Little knit doll - Wooly the Sheep
The plush Blabla Kids are knitted in Peru in cotton from natural fibers of local high quality materials. It measures 30 cm. 100% cotton.
Usually dispatched within 2-3 days. Available in store

Garanties sécurité

Politique de livraison

Politique retours
A pretty knitted doll for children
Wooly is a sheep that will be the perfect companion for your child. This Blabla Kids soft toy is very sweet. 100% cotton, it is padded with polyester. It will be a little companion for your child during the day and in their sleep. If it does get dirty, this kint doll is machine washable. Wooly is a small sheep with pink cheeks and grey ears which is the perfect toy for children. As Wooly is so popular, Blabla Kids has also placed Wooly on other products, so you will also have the pleasure of discovering the Wooly the sheep cushion here.  
The perfect gift for a newborn
This little soft toy for children is the perfect gift for a newborn. Wooly is the perfect companion for both girls and boys. If you want to add this knit doll to your child's birth list, Petit Toi has planned everything and we can help you make your birth list. Please consult our dedicated page which explains all the steps to creating your birth list. If you want to add other soft toys as gifts, we have a wide selection. Check out the whole collection selected by Petit Toi in the section dedicated to children's cuddle dolls.  
Blabla Kids: A FairTrade brand
Petit toi likes Blabla Kids because of its childish designs, but we also like Blabla Kids for its commitment to the environment. This brand was labelled FairTrade the United States. Blabla Kids is committed to producing as much as it can locally. The dolls are knitted in Peru with natural fibres that are grown locally. These fibers are of high quality, as are the knitted dolls.