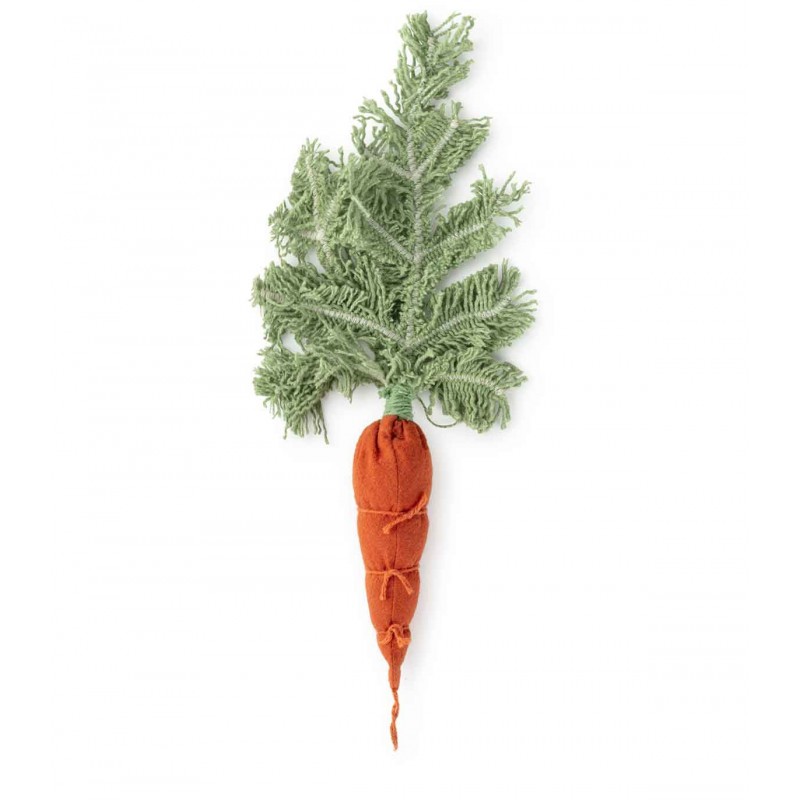  
DIY - Cathy The Carrot
Your child will love this new sewing kit. Your child will be able to make her/his own toy carrot by hand. She/he will develop her/his patience, focusing and creativity (creation time about 1h).
It is an ideal gift for children from 6 to 12 years old.
Each kit is handmade, one by one, by artisans from northen India and made with 100% natural materials.
Usually dispatched within 2-3 days. Available in store.