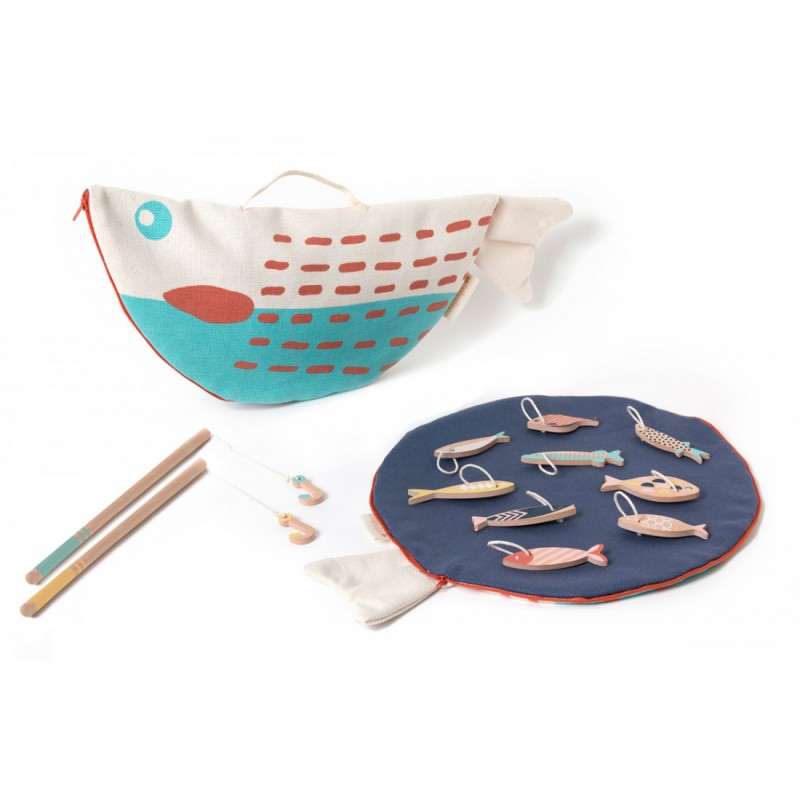  
Wooden Fishing Game
Funny and colorful wooden fishing game. Open the fish shaped case which turns into a sea in which you can fish the 9 colourful fishs of different sizes and silkscreen printings. Wipe with a damp cloth.
Including :
• 9 fishs and 2 fishing rods made of solid beech wood and cotton rope;
• traditionally silkscreen printed;
• zipped fish-shaped case, made of havana fabric certified OEKO-TEX;
• natural finish, soft-touched wood;
• non-toxic ink;
• made in Spain.
Usually dispatched within 2-3 days. Available in store.