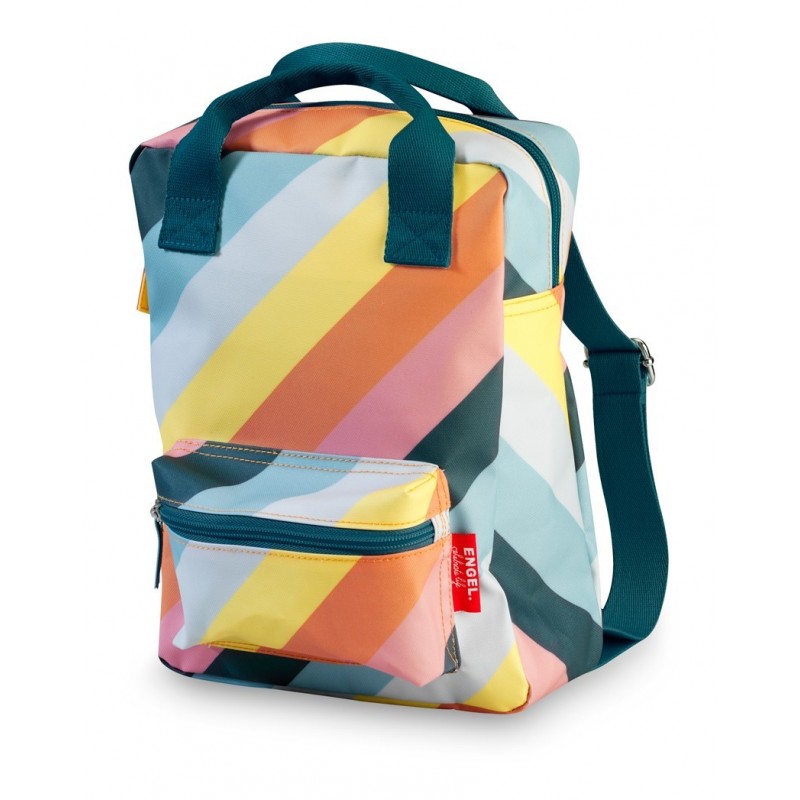  
Backpack-Small-Rainbow-stripe (M)
This backpack, with rainbow stripes patterns, is perfect to hold a lunchbox and drink bottle.
Dimensions : 23 x 10 x 31 cm.
It is made of recycled PET bottles, so it's environmentally friendly, it has a polyester lining, and it is completely waterproof.
Usually dispatched within 2-3 days. Available in store.