My journey towards creating Petit Toi began with "Fanny", the papier-mâché giraffe that my husband Joe and I made to decorate Amelia's (our daughter's) bedroom when she was born. From the outset, I wanted to bring a personal and original touch to her space, away from the usual items you'd find in the shops.
Choosing the bed, chest of drawers and toy chest was a meticulous quest. As a designer, I appreciate design and functional objects, and I particularly enjoy fusing the contemporary with craft traditions from other cultures around the world.
Over the years, in response to requests from parents looking for personalized advice on furnishing their living spaces, I have taken great pleasure in proposing furniture solutions tailored to children and families' needs. I'm delighted to be able to offer furnishings that perfectly meet the requirements of each space where families live and share precious moments.
Petit Toi has allowed me to incorporate my ideas and experience of design and mixing styles to create an 'individual' approach to the decorating service. I love looking for new brands and young designers, whether they're in Spain, Italy, the Netherlands or, of course, Switzerland. Whether it's evolving beds, practical desks, or clever storage spaces, I'm constantly on the lookout for new trends and innovative products to meet the family's changing needs.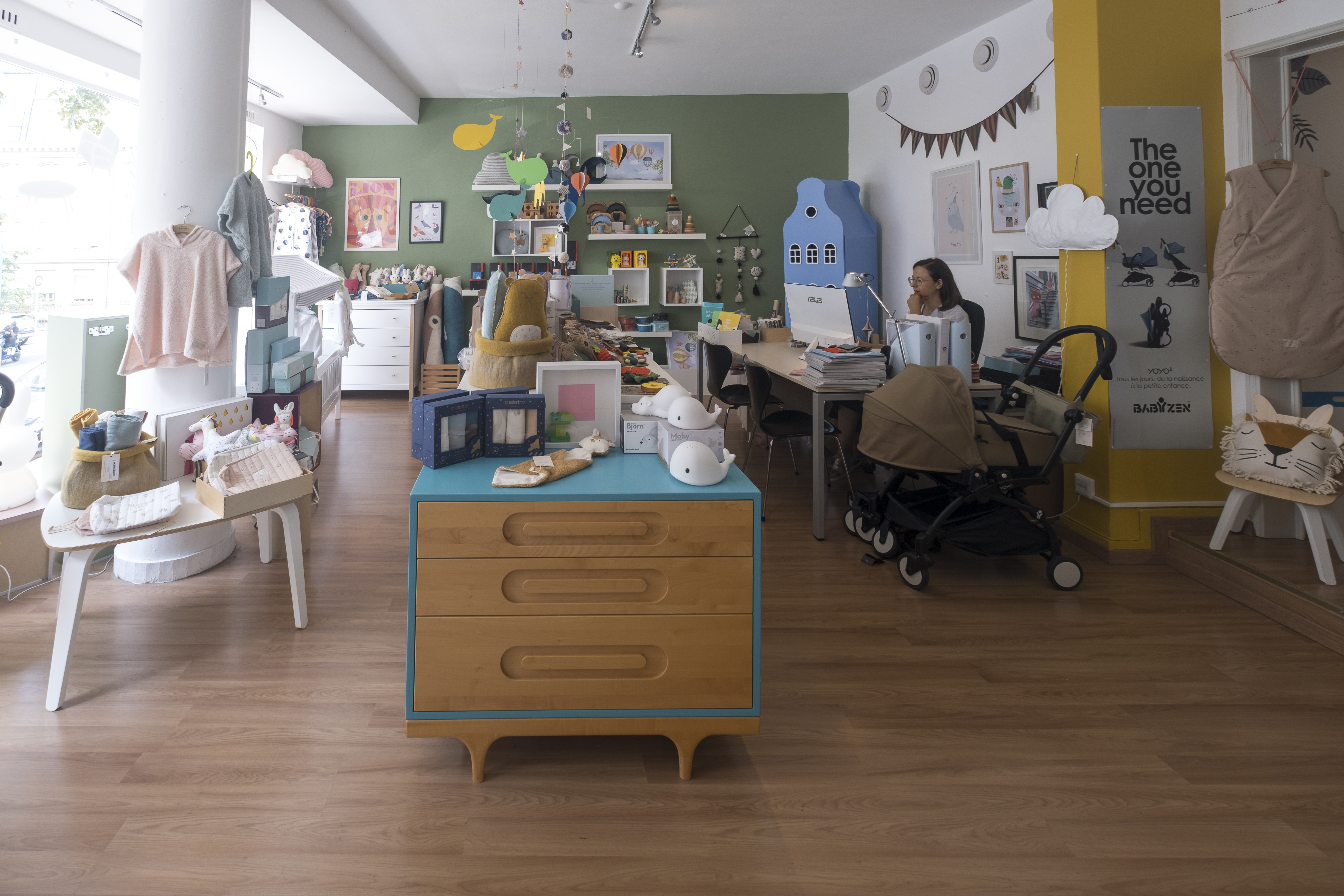 My enthusiasm is increased by the search for beautiful, unique, and functional objects that resonate with my beliefs and values. I am deeply attached to each piece selected for Petit Toi, because they reflect the delicacy of childhood and the authenticity of family life. It is with this passion that I continue my path, ready to fill more parents and children with wonder by creating spaces that are just like them and that evoke harmony and happiness in everyday life.