My journey towards the creation of Petit Toi began with a papier-mâché giraffe that my husband Joe and I made to decorate our daughter Amelia's bedroom four years ago.
I wanted to give her bedroom a personal touch, to have something special that could not be found in all shops. Choosing the bed, wardrobe and toy box took a long time. I like good design as well functional objects (after all, I am a designer). My experience working in Swiss Watch-making reinforced the importance of this concept. I worked in product design and marketing for the Swatch Group for almost seven years.
I also like to mix contemporary design with traditional handicrafts from other countries. In the beginning of my career in Colombia, I coordinated a project to revive traditional ceramics from the Andes valley and adapt them so they could be used in contemporary living, everywhere.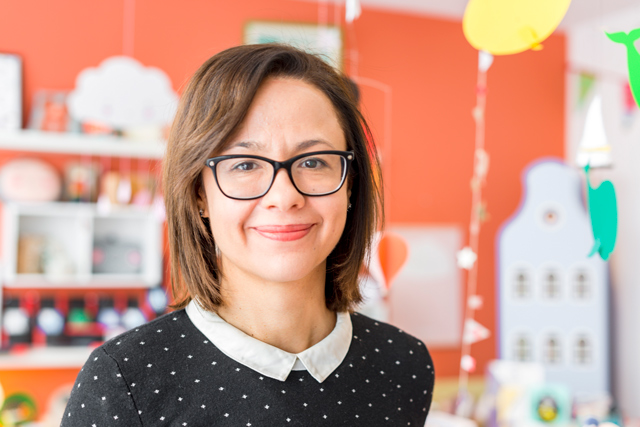 Petit Toi has allowed me to incorporate my ideas of design and eclectic style to create something individual.