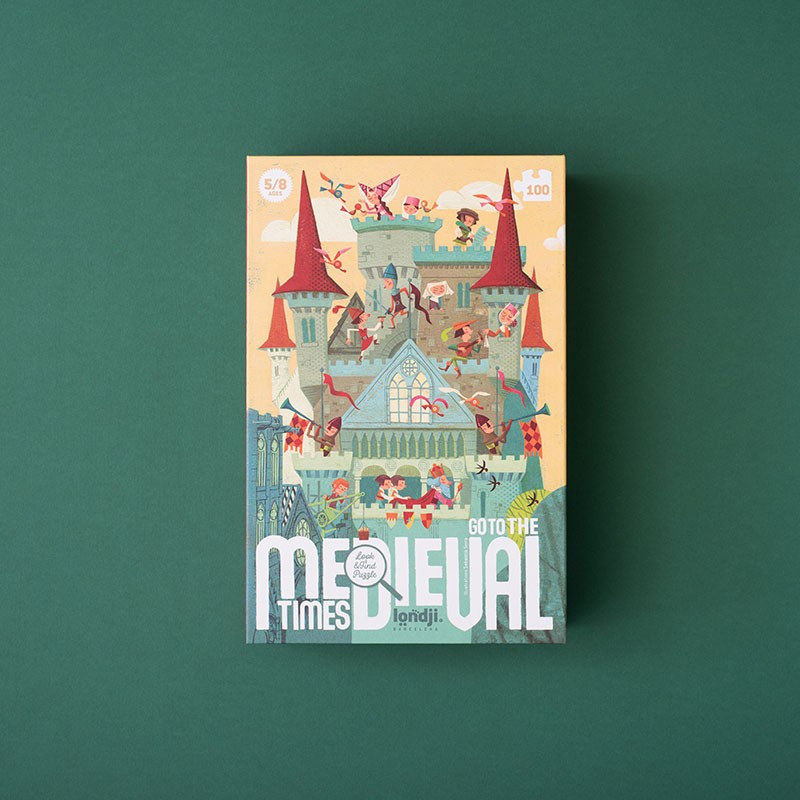  
Puzzle - Go to the medieval times
A didactic puzzle with 100 pieces and 34 observation cards dating back to the medieval age.
Ideal for learning through games.
With this puzzle children can travel to discover life in the Middle Ages: a castle with all the characters of that time, kings, knights, princesses...
After completing the puzzle, you can search for the hidden characters and secrets.
Made of recycled cardboard and paper.
Available in shops. Usually ships within 2-3 days.