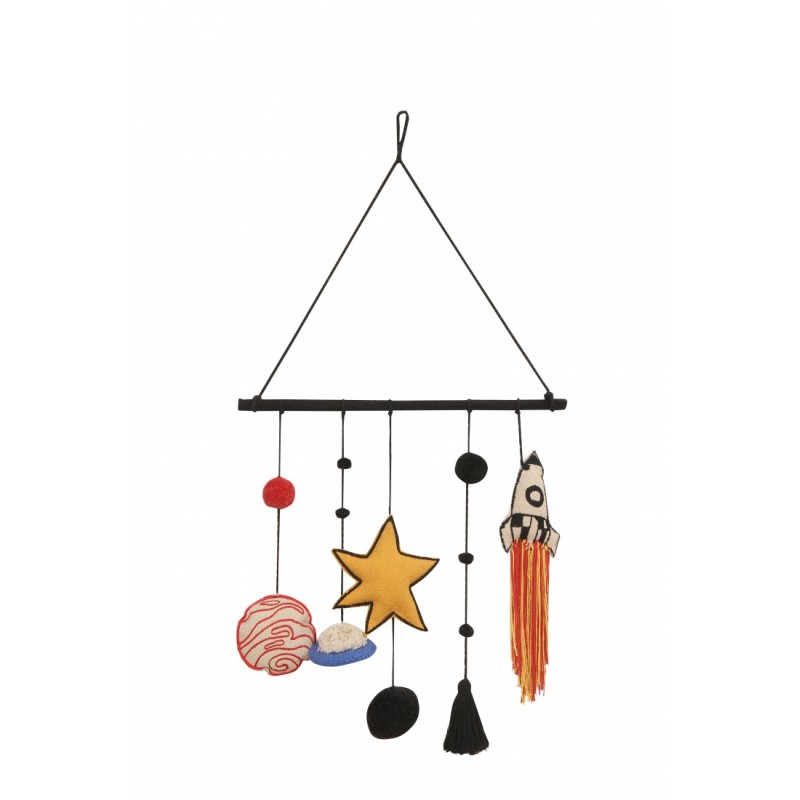  
Wall Hanging - Galaxy
Lorena Canals
The wall, door or mobile suspension is made up of small cushions, pompoms, and fringes.
Composition: 100% cotton on the outside and polyester on the inside.
Colour: black, red and yellow with non-toxic dyes and the natural colour of cotton.
Measures: 45 x 8
Carefully handcrafted by artisans.
This product meets all quality and safety standards for children.
It is environmentally friendly. No toxic or polluting dyes are used.
Usually ships within 2-3 days. Available in shop. Deliveries throughout Switzerland.