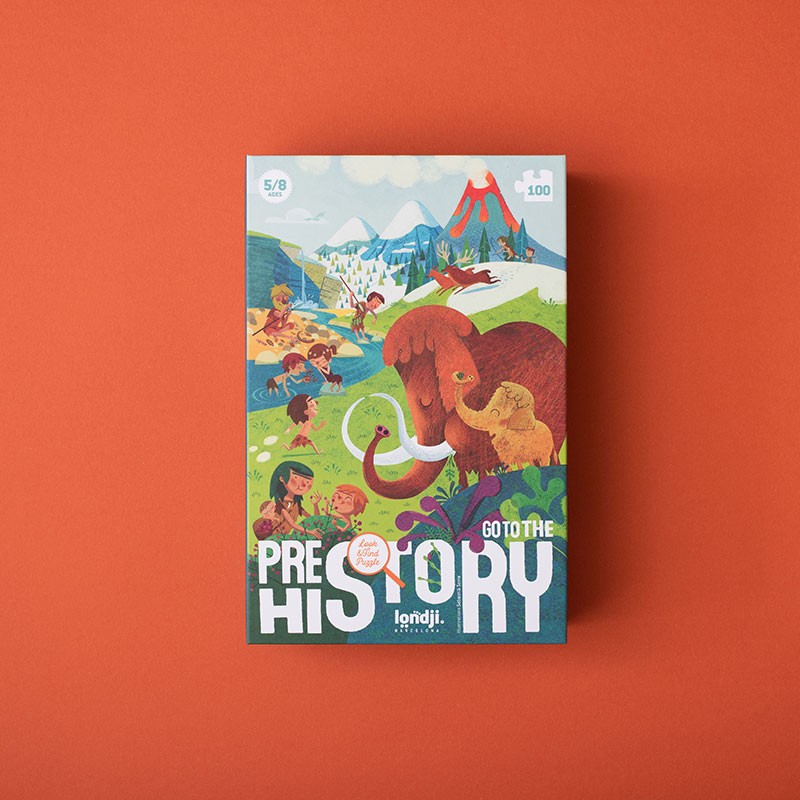  
Puzzle - Go to the Prehistory
A 100 piece educational puzzle and observation game about prehistory. Welcome to the Paleolithic!
Ideal for learning through games.
With this puzzle, children can travel to discover life in prehistory, hunting, gathering and having fun with a tribe of prehistoric men.
After completing the puzzle, find the hidden characters to learn about their way of life and the first cave paintings...
Made of recycled cardboard and paper.
Available in shop. Usually ships within 2-3 days.