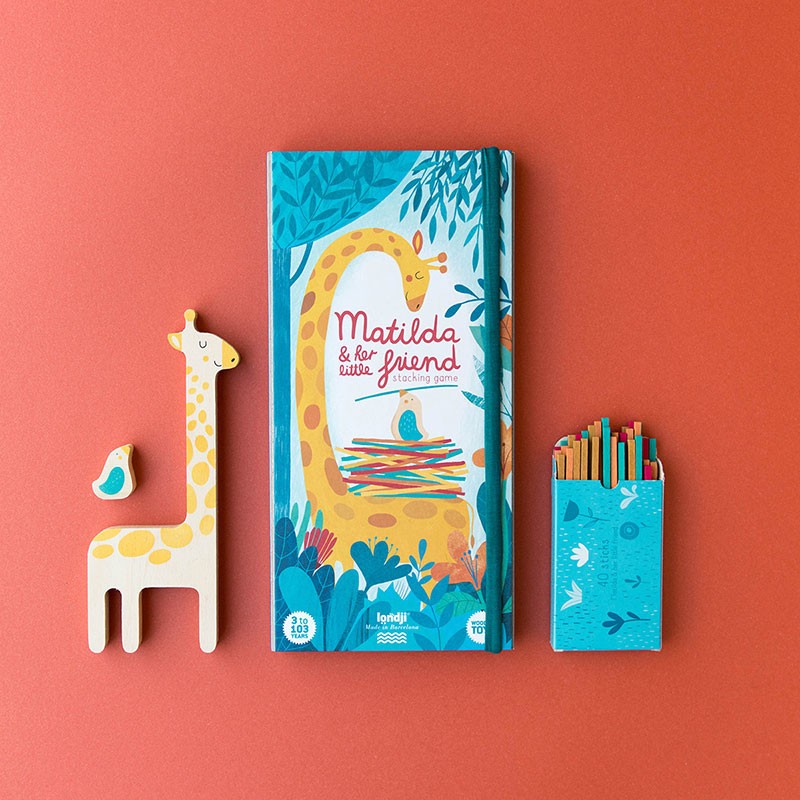  
Jeu d'équilibre - Mathilda & Friend
A game of balance and skill that consists of carefully placing the sticks on the giraffe while keeping the balance.
At the end, you just have to carefully place the little bird on top of the pile without the nest collapsing!
The set is made of solid birch and beech wood and is stained with a water-based stain.
Usually dispatched within 2-3 days. Available in store.