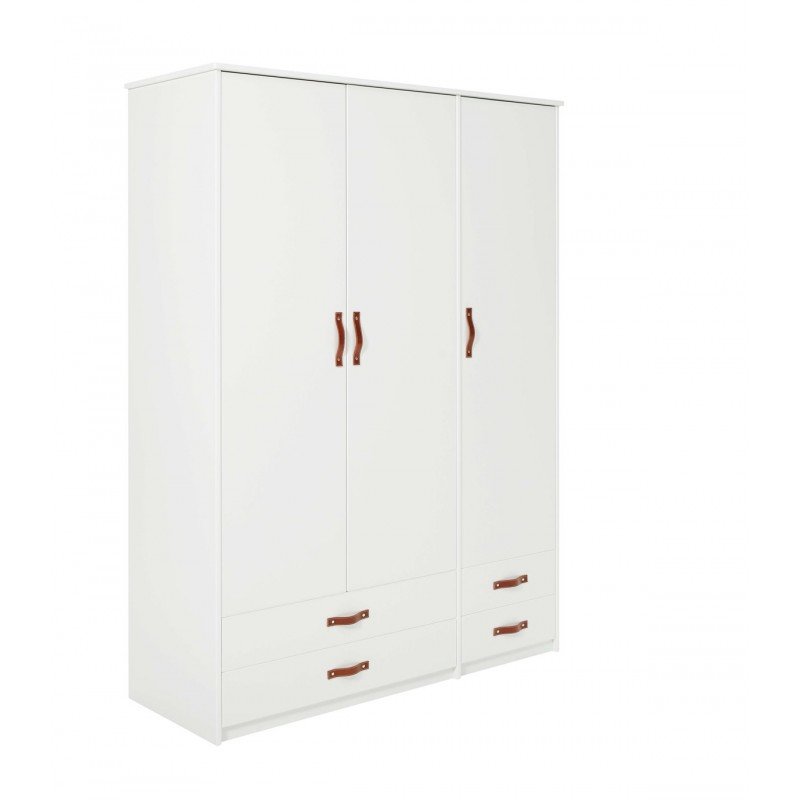  
Wardrobe 3 door - Cool Kids
This Cabinet offers many storage options: shelves, rods and drawers. Ideal for storing clothes and toys at babies and kids room.
Dimensions: 200 cm x 153 cm x 54,5 cm 
Available in 2 colours: white and wood - whitewash
Due to the versatility of this brand, we prefer to offer you a personal service and invite you to contact us directly at the shop.
You can reach us at: +41 21 558 41 96 or by email at info@petittoi.ch
LIFETIME Kidsrooms offers a wide variety of furniture to create aesthetic spaces according to your needs and tastes, while remaining functional and practical.
You can have your furniture delivered and/or assembled by our team of professionals on request.
The mattress and handles are not included, you can choose the ones you prefer.
On order only.
Availability: 4-5 weeks.