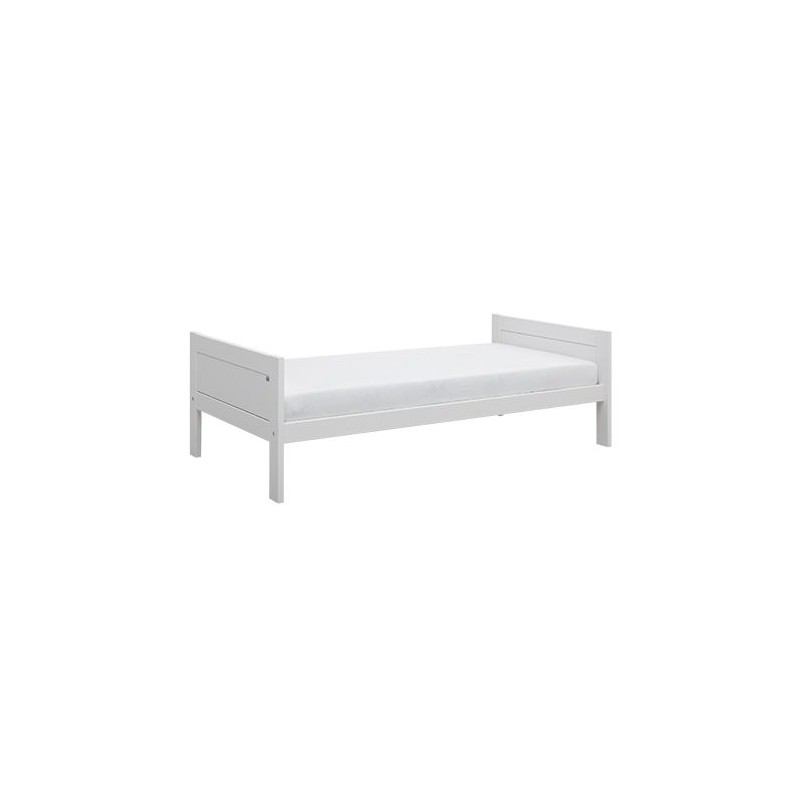  
Base Bed
This basic bed is used in all the beds of our bed system. This way you can easily build on the same bed. Start with a basic bed and adapt it to your child's needs as they grow. A bed that will last a lifetime. The basic bed comes with a standard 16 slat folding base or a deluxe 28 slat version.
Drawers can be added under the bed!
Dimensions: 64 centimetres x 207 centimetres x 102 centimetres
Mattress size: 90 centimetres x 200 centimetres
Ground clearance: 25 cm
Material: Pine
All LIFETIME beds are produced in Denmark and made from 100% certified sustainable Scandinavian pine and non-toxic paints to ensure the safety of your child.
Price is for information only and relates to a whitewash baldachin bed, other accessories are optional.
Due to the versatility of this brand, we prefer to offer you a personal service and invite you to contact us directly at the shop. You can reach us at: +41 21 558 41 96 or by email at info@petit-toi.ch