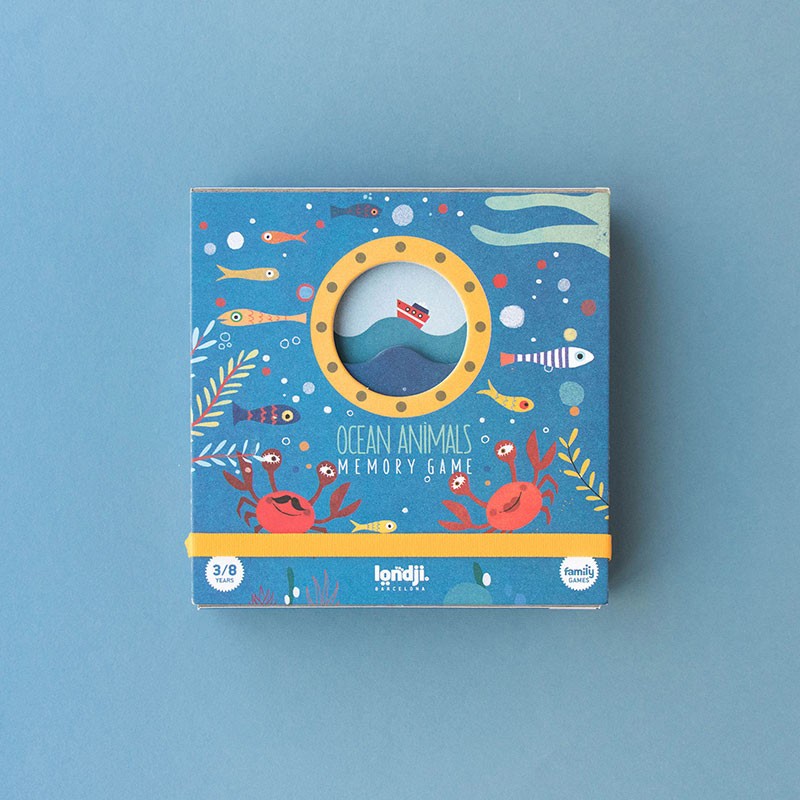  
Memory – Océan Animals
Londji
Discover the memory game for the whole family. Includes 32 cards with illustrations of sea creatures.
The game consists of finding pairs of ocean animals, whales, dolphins, sharks, mermaids and other creatures.
A game that stimulates memory and logic and helps to develop the ability to observe, concentrate and orient in space.
Made in Europe with recycled material.
Toys and gifts available in Lausanne. Delivery all over Switzerland.