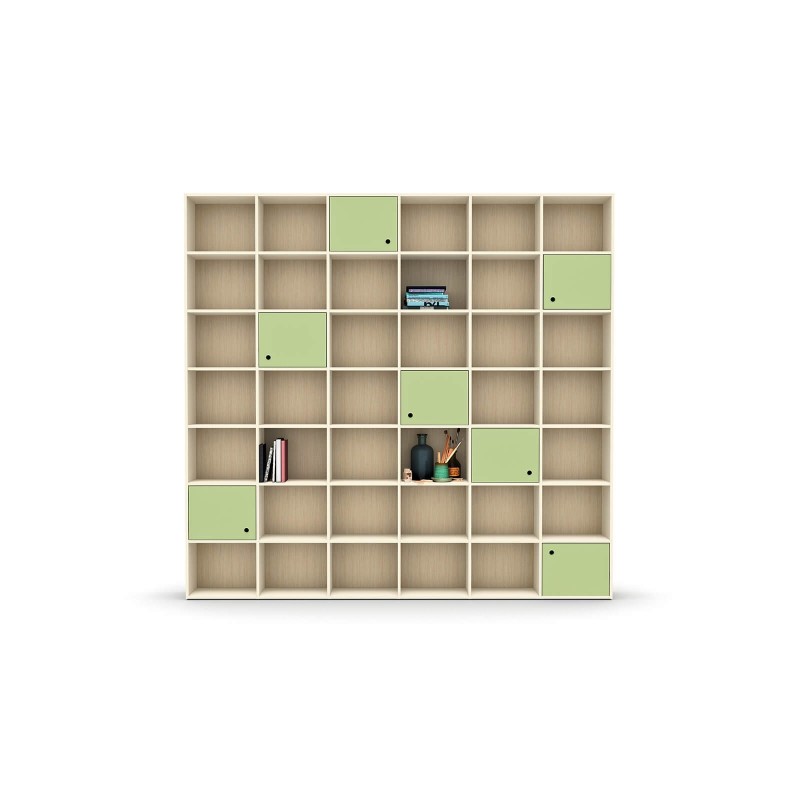  
Luce Bookcase
Nidi Design by Battistella
Delivery and assembly throughout Switzerland
Luce modular bookcase.
You can customize it according to your needs and tastes, you are the creator, get inspired!
Possibility of arranging the shelves in several configurations and closing some modules with a door and different handle options.
You can make combinations among a wide range of colors to choose from.
To be installed on the floor or suspended.
Customized modular combinations to create colorful and aesthetic spaces, in which you can let your imagination run wild while remaining functional and practical.
Due to the excellent versatility of this brand, we prefer to provide you with a personalized service, and we invite you to come to our store to discuss it.

You can reach us at +41 21 558.41.96 or by email at info@petit-toi.ch.


Price indicated for information and relative to a single bookcase, accessories are optional. Panels thickness 1.8 cm.
Description
The new Nidi by Battistella children's furniture collection, made in Italy, is a line of furniture for babies, children and teenagers that provides solutions for bedroom furnishings with outstanding design, quality and technology.
Beyond its history, quality and design, Nidi de Battistella is resolutely eco-responsible:
• All the panels are made with 100% recycled wood that does not involve any felling of trees, ISO 9001 certified quality with almost zero formaldehyde emissions classified E1;
• The heat-shrinkable film is made with 30% recycled polymers limiting the use of petroleum-based materials as much as possible
• All packaging used is fully recyclable.
On order only. Delivery time between 7 and 8 weeks.
You can have your furniture delivered and/or assembled by our team of professionals.