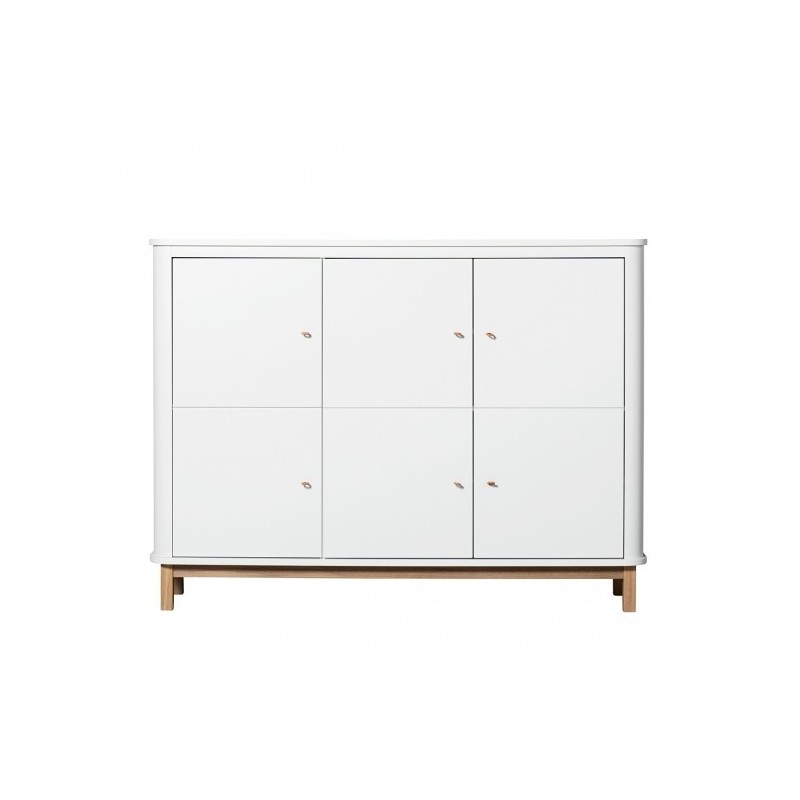  
Wardrobe - Wood Collection - White/Oak (3 doors)
Oliver Furniture
Delivery and assembly throughout Switzerland
Wardrobe with oak legs.With 3 doors and leather handles.
Dimensions : 168 x 126 x 46 cm.
Availability: 4-5 weeks.
Due to the excellent versatility of this brand, we prefer to provide you with a personalized service, and we invite you to come to our store to discuss it.
You can reach us at +41 21 558.41.96 or by email at info@petit-toi.ch.
Prices are for information only.
Delivery and/or assembly by our professional team can be arranged upon request. 
You can find all the Oliver furniture from Petit Toi.
Do not hesitate to ask for our decoration service for your kid's room organisation.