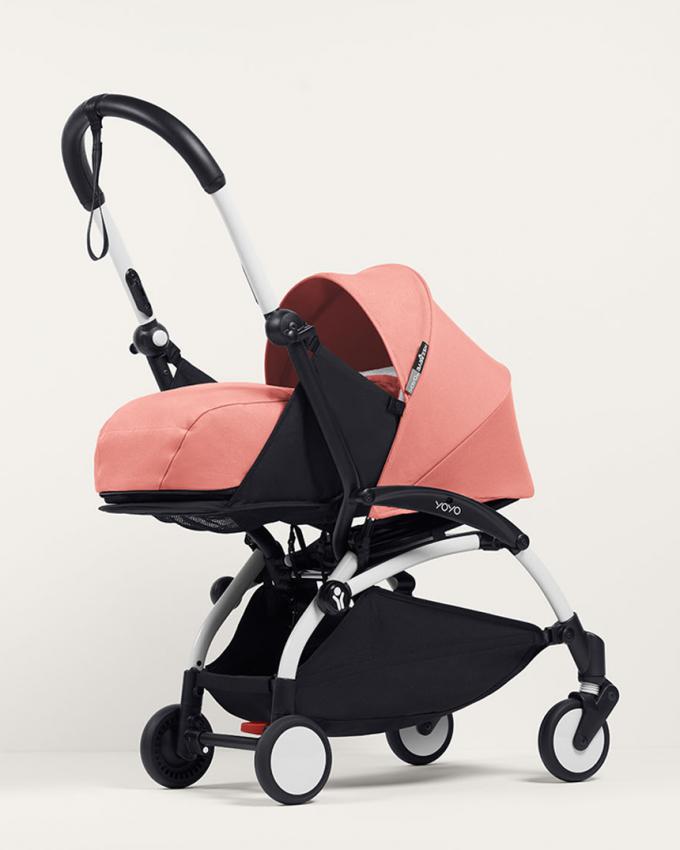 From birth, install the 0+ newborn pack on the frame, which allows you to lay your baby completely flat and facing you.
The 0+ newborn pack has been designed to give your baby maximum comfort, thanks to is soft, cozy nest pad, specially to accomodate newborns. The 0+ newborn pack contains, reinforced mattress which lies completely flat, head support and foot cover, 5-point harness, pop-up hood with 2 different opening positions and anti UV fabric (UPF 50+) treated with waterproofing.
With this version, YOYO2 folds and unfolds with one hand, with your child in your arms.
YOYO car seat by Besafe is very easy to install, either on an ISOfix base or with the seat belt in your car. Using the included adaptaters, when you leave your car, it takes just 2 clicks to fix YOYO car seat to your stroller frame, without the need to remove any stroller fabrics.