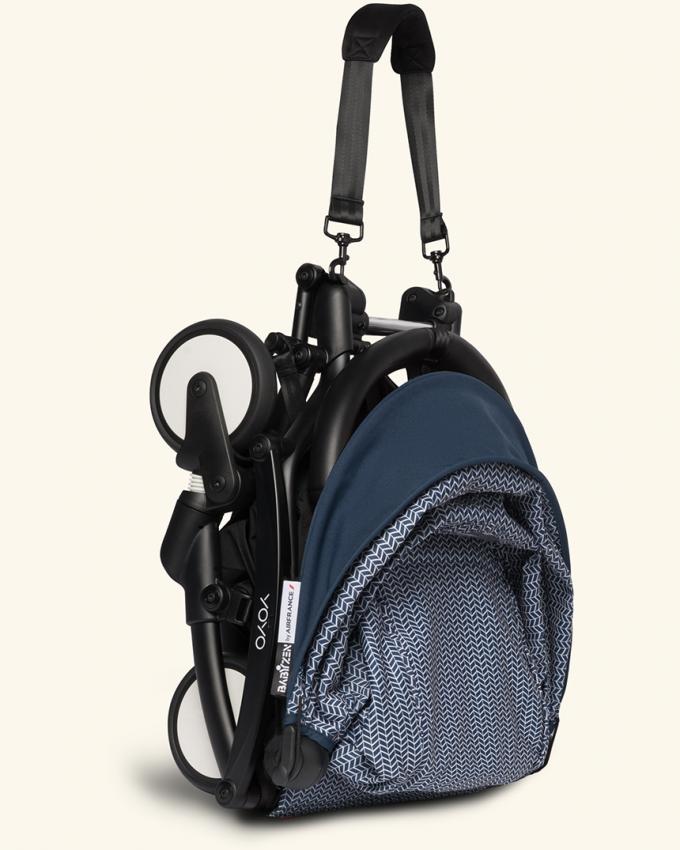 YOYO2 is so compact that it can be stored in the smallest space at home, in the trunk of a car, under the metro barrier, in an elevator or in a restaurant. It can be taken in the plane with its version 0+ and version 6+.
And in version 0+, with handlebar folded, you can change your baby with ease.
Its  +:
–  lightweight for a scalable stroller : 6.2 kg à 6.6 kg;
– cabine baggage size (folded dimensions : 52 x 44 x 18 cm);
– carry on the shoulder with its padded shoulder strap;
– supplied with a carrying bag.