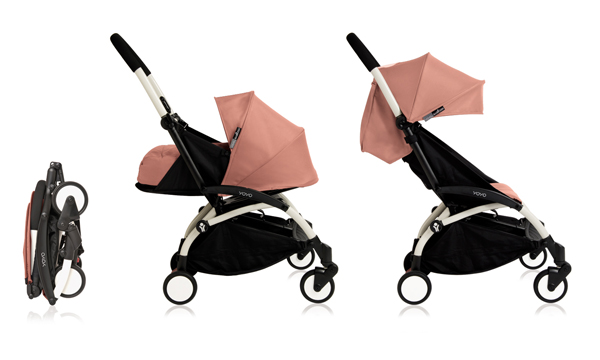 BABYZEN was founded by a group of five French individuals who were thinking: "Why should we continue carrying children in strollers that are bulky, unpractical, and so poor-looking?"
Babyzen Yoyo+ Switzerland
Today, BABYZEN YOYO+ can do anything, anywhere!
From birth to toddler… Lie your baby down right in front of you in the Babyzen Yoyo+ stroller, allow him to travel comfortably in his car seat, sit him facing the road when he grows up, take his older brother or sister easily along, sitting or standing. It's up to him or her.
Where to find the Babyzen Yoyo+ stroller in Switzerland?
Petit Toi is a kid furniture and baby room decoration specialized shop in Lausanne, Switzerland. You can find at Petit Toi the different Babyzen Yoyo+ and Babyzen Yoyo+6+ strollers for your baby. You can also find the Babyzen accessories. If you prefer ordering your stroller online, you can do so by choosing your Babyzen Yoyo+ pack in the Petit Toi shop.
Make your life easier !
YOYO+ converts in a flash, is such a compact stroller it can be carried like a bag, is one-hand driving, machine-washable, easy to store and fits just about anywhere other strollers don't!
Tomorrow's stroller today.