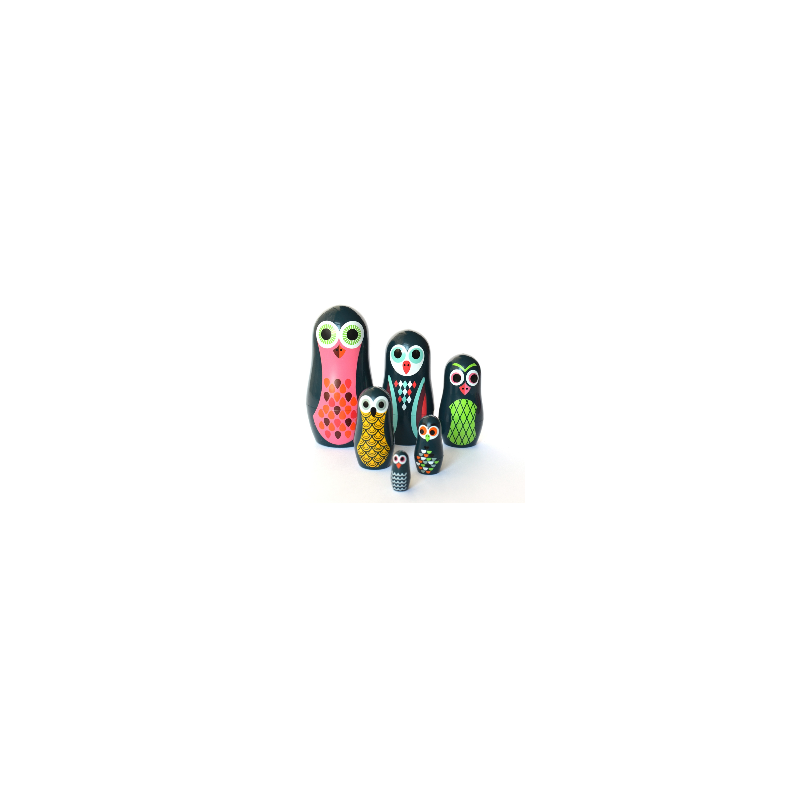  
Matryoshka petit - Hiboux
Set of 6 Owl Matryoshka.
They are part of the Matryoshka collection by OMM design studio. Adorable Ruse dolls to play with, and also to decorate the interior.
The largest animal measures 8 cm and the smallest 2 cm.
Material: moulded plastic.
Available in shop. Usually ships within 2-3 days.